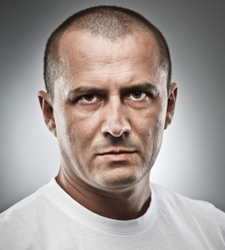 Are you ready to make some upgrades and other improvements on your home?
If so, there are several things you need to take into consideration when hiring a contractor. Not only do you want an affordable contractor who can perform quality work, but you also want to be sure you are hiring an honest contractor who will deliver the work as promised. Therefore, when choosing the contractor to hire for the job, you should be sure to watch for these 4 red flags of a crooked contractor.
Red Flag #1: He Solicits Your Home
As a general rule of thumb, contractors who make cold calls by going door-to-door do not represent legitimate businesses. Oftentimes, these are phony contractors who are passing through the area in hopes of making a quick buck. One common tactic used by these contractors is to claim they have materials left over from a previous job that they wish to use on your home for a reduced cost. While this may sound like a great way to save a little money, you are not very likely to see any of those materials or the contractor after you make a down payment on the job.
Red Flag #2: The Contractor Asks You to Obtain the Permits
After accepting your project, the contractor is responsible for obtaining the necessary permits. If the contractor asks you to obtain the permits, it may be because he is not licensed or is not registered with the proper state agencies. A reputable contractor will obtain the permits himself before starting the project.
Red Flag #3: Accepts Only Cash
A contractor who only accepts cash is often untrustworthy. While some may not accept credit cards due to the fees associated with this form of payment, all reputable contractors should accept checks. Not only does this help keep you protected, but it also provides you with proof of payment if problems should arise later. Furthermore, the contractor should never require payment in full upfront. Be sure to work out a payment schedule before work begins.
Red Flag #4: Contact Information is Missing
If the contractor's contact information is missing, it is another sign of a potential problem. At a minimum, the contractor should be able to provide you with a working phone number and an address that can be verified with the Better Business Bureau.
When you select a contractor from Local Help Finder, you can be sure you are selecting from only the most reputable and knowledgeable contractors in the area. By completing an extensive pre-screening process, we provide you with the comfort of knowing that your job will be in good hands.
Related Home Improvement Posts: