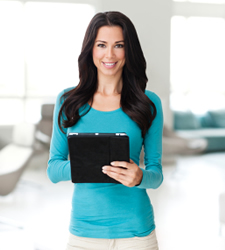 Are you trying to find a few simple ways to add value to your home? When it comes to adding value to your home, the trick is finding the updates that are the least expensive to implement but that will give you back the most value for your dollar.
In addition, you want to be certain to implement changes that will have a long-lasting positive effect on the value of your home rather than those that are part of a passing fad. To that end, here are five interior updates you might want to consider making in order to add value to your home.
Updating Your Kitchen Adds Value
Updating your kitchen is always a great value-boosting activity and most updates can be easily done in a short period of time. This doesn't mean you have to spend thousands of dollars by totaling gutting your kitchen, however, as even simple updates can really add some pizzazz to the space. Consider changing the hardware on your cabinetry, installing new light fixtures or updating your appliances. You will be amazed by the facelift these changes bring about.
Updating Your Bathroom Adds Value
Updating your bathroom will also help add value to your home. As with the kitchen, the changes you make don't have to be overwhelming or outrageously expensive. Rather, consider doing things such as changing the lighting or the wall fixtures. Even changing your toilet seat or vanity can really change the look of your bathroom.
Painting Adds Value
Painting one or more of your rooms can really change the look of your space while also giving it a fresh and new look. If you plan on staying in the house for several more years, feel free to go crazy with the color. If you are planning to sell sometime soon, on the other hand, it is better to go with a more neutral color that helps complement the space.
Finish Your Basement Adds Value
If you have an unfinished basement, changing this space can be a fun project. Whether you need an extra bedroom or you want to transform your basement into a home theater, a game room or a den, anytime is a great time to get to work on this project.
Perform Maintenance and Make Repairs Adds Value
Perhaps the most important thing you can do to add value to your home is to simply perform regular maintenance and to make repairs with the help of Houston Restoration Services. If walls or cracked or if carpeting is worn out or torn, potential buyers will be immediately turned off by your home. Not only are they opposed to having to make repairs to a home they just built, a poorly maintained home also makes potential buyers wonder what else might be wrong with the home. So, spend your time getting your house looking great again and you will certainly add value to your home.
Related Home Improvement Posts: