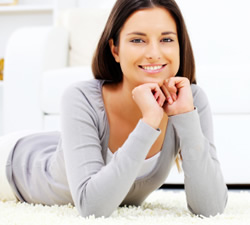 If you are looking to make a few interior home improvements during the winter months, you will be glad to know that there are several affordable improvements that can be easily completed. Here are five a few of the interior home improvement ideas you might want to explore.
Painting Your Walls and Ceilings
One simple home improvement you can make without having to spend a great deal of money is painting your walls and your ceilings. A fresh coat of paint can go a long way toward making a room look fresh and crisp. By changing the colors, you can give the room an entirely new look.
Restore Your Furniture
If your furniture it getting a little worn out, the winter season is the perfect time to restore it to its original luster. While replacing furniture is costly, repainting a cabinet or refinishing a chest is not – and it is the perfect project for doing indoors.
Replace Your Flooring
If your flooring is getting worn out or if you are simply ready to make an update, hiring a flooring contractor to replace your flooring can be a great wintertime project for you to explore. Although you can certainly spend a great deal of money on replacing your flooring, this doesn't have to be an expensive project if you select the right type of flooring. By installing the flooring yourself, you can save even more.
Give Your Kitchen a Facelift
You might also want to consider giving your kitchen a facelift this summer. This doesn't mean you need to completely gut your kitchen and start all over. Rather, consider simply replacing your cabinetry hardware or installing new lighting in order to create a whole new look.
Accessorize Your Space
Of course doing a little interior designing can really go a long way toward changing the look of your home – and the winter months are the perfect time to do it! Updating a few fixtures here, replacing a few lampshades there and adding a few other decorative items can be a great way to spend the winter months while breathing new life into your home.
Related Home Improvement Posts: